NueVue
Antimicrobial Mobile Phone and Tablet Cases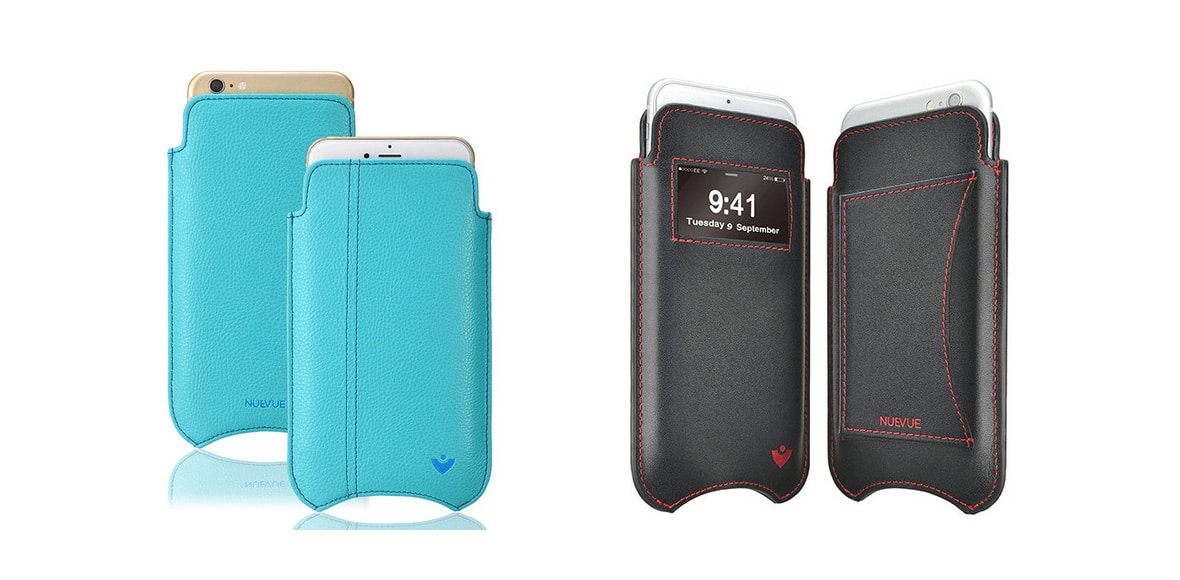 Established in 2012, NueVue set out to improve mobile phone and tablet cases by not only protecting those devices from knocks and bangs of everyday life but by also keeping screens clean. The company combines fashion, functionality and ultimate device protection in their cases.
Dirt and fingerprints on phone and tablet screens can make the screen difficult to read and strain your eyes – a problem that NueVue was keen to address. NueVue's beautifully designed, handcrafted cases not only make a visual impact, but also help keep phone screens clean with a unique microfibre lining that removes dirt and greasy fingerprints from devices.
NueVue are constantly developing new and exciting products to add to their existing line of protective cases. By working with BioCote® NueVue added premium antimicrobial protection to their special microfibre lining. NueVue's unique combination of BioCote® technology and microfibers, delivered a first in the industry: a case that cleans the screen and eliminates microbes with one easy motion every time you remove the device. No need for wipes – the lining wipes away unsightly marks that can cause eyestrain, fatigue and headaches with every swipe. An anti-static effect within the microfibre also averts electrical charges that can cause damage to phones or tablets.
Integrating BioCote® antimicrobial additives into NueVue cases during manufacturing has been proven to reduce bacteria such as MRSA by up to 86% in 15 minutes, deactivate influenza A H1N1 and even reduce a strain of the coronavirus family by 90% in 2 hours. Working around the clock and lasting for the expected lifetime of the device cases, BioCote® protection helps to keep the microfibre lining hygienically clean and fresher for longer. In addition, the microfibre lining helps remove blemish-causing dirt to prevent scratches on screen.
If you are interested in NueVue's range of antimicrobial device cases, or in protecting your own products with proven BioCote® antimicrobial technology, please do not hesitate to get in touch with a member of the team on +44 (0)2477 712 489.  Alternatively, you can contact us here.
Benefits to your business
By creating a BioCote protected product, partners have opened doors into new market sectors and territories around the globe.
Where other antimicrobial technologies may simply be a cost, BioCote is a low-risk investment upon which you can expect a return.
BioCote partners have successfully grown their business by increasing profit margins, winning new business & gaining market share.
What our partners say
Partnering with Biocote was a simple decision: to be able to show our customers we use a proven supplier with knowledge in this specialist area and allows us to combine our expertise and provide the market with new and exciting solutions. The antimicrobial feature for our cable management systems allowed us to differentiate ourselves with PVC trunking in the Health and Education sectors, key markets for REHAU.

Marketing Communications Manager at Rehau

We chose BioCote because we wanted the security of working with a company that would do more than simply sell us an additive or give us an unrecognisable trademark to co-brand our product. BioCote made our entrance into the antimicrobial market easy. They seamlessly integrated themselves into our business and have done so ever since, ensuring we have always operated with maximum confidence.

Marketing Director at Waterlogic

BioCote provides our range of dog toys with an additional USP. Also, it helps to address concerns over germs which can be passed from pet to owner. We are all so aware of the threat of viruses and bacteria nowadays and we wanted to help families help prevent these being passed through their dog's toys. After launching BioSafe Germ Smart Dog toys (which are manufactured with BioCote) we have had positive feedback from both our customers and the end consumer.

Assistant Product Manager at Rosewood Pet Product